Sensory
Showing all 3 results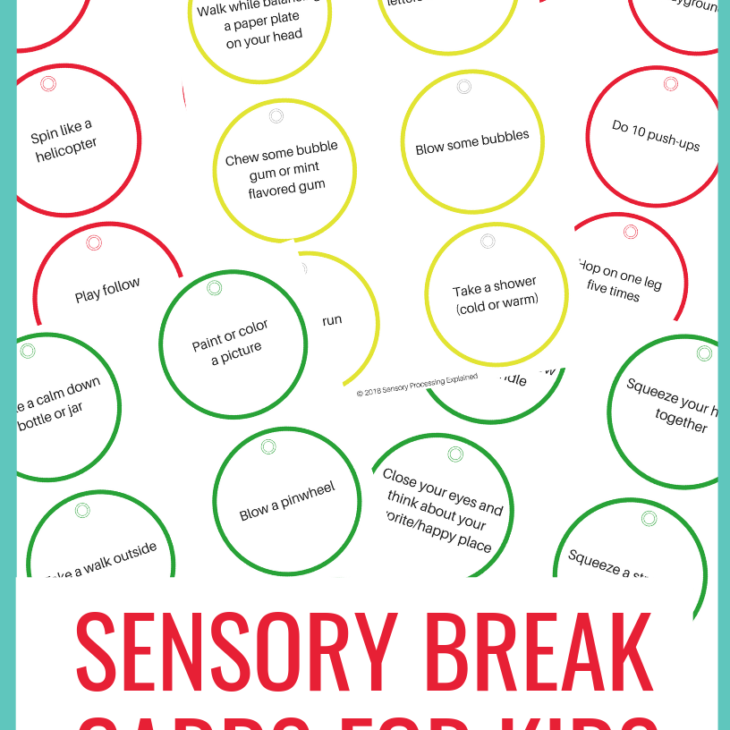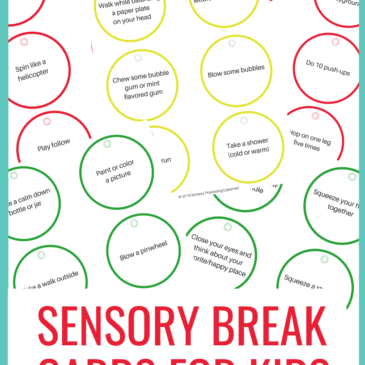 Sensory Break Cards for Home & Classroom (Digital Download)
Designed to be used with minimal sensory tools or easy, DIY options from around the house. Activities are divided into green cards for calming, red cards for alerting, and yellow cards that can be both alerting or calming activities. 52 sensory break cards for home. 47 sensory break cards for the classroom. This is a digital download product. You will not receive a physical product in the mail. You will need Adobe Acrobat to open and save this digital download product. Print, cut out, and laminate for use at home
not rated
$

10.00
Add to cart
Sale!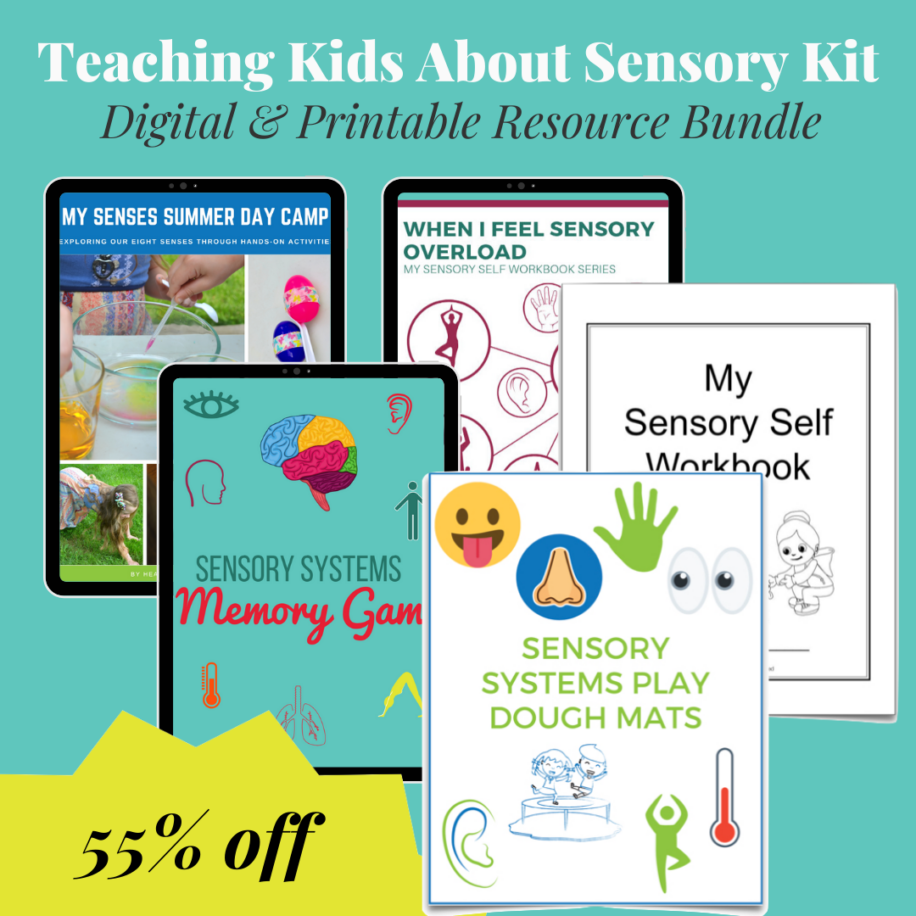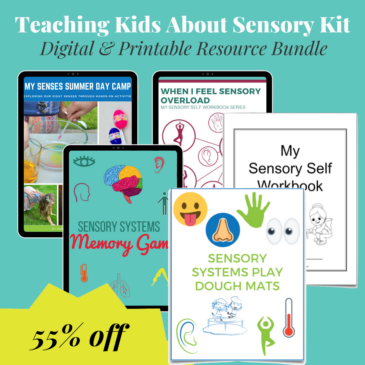 Teaching Kids About Sensory Starter Kit (Digital Download)
The best way to encourage independence with sensory regulation skills is to teach kids about their sensory systems. In this Teaching Kids About Sensory Starter Kit, we provide you with the best activities and printables to do just that. Children will enjoy fun and hands-on activities while discovering all 8 sensory systems and how they can affect their emotions and reactions. It includes 5 different digital download products at a 55% off discounted price. You will need Adobe Acrobat Reader for the best experience in opening, saving, and printing these digital files. 
not rated
$

43.99
Add to cart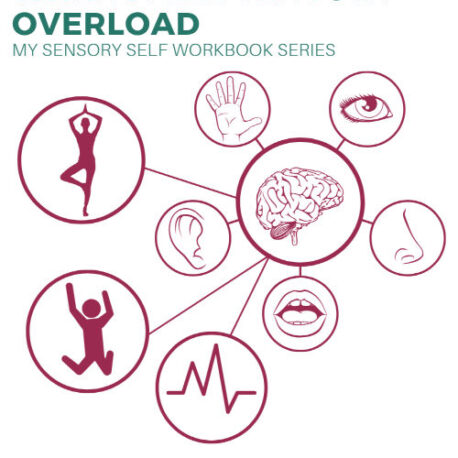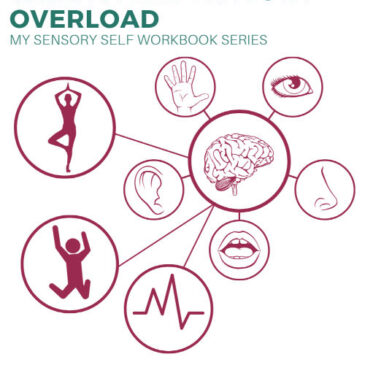 When I Feel Sensory Overload – A My Sensory Self for Kids Workbook (Digital Download)
Debriefing with your child after a meltdown is such an important step for both of you. It empowers your child to discover their own self-regulation strategies and gives you both ways to overcome those sensory meltdowns, overload and discover their triggers.
Using the When I Feel Overload workbook encourages your child to think through their reactions to a meltdown and how they can react differently to their emotions, triggers, and signs of overload.
This is a digital download product. You will not receive a physical product in the mail. Please use Adobe Acrobat Reader to open this file, save it to your computer and print as you need it. 
not rated
$

10.00
Add to cart