Is your child or student struggling with big emotions?
Get "quick-win" resources for navigating emotions with proven sensory strategies and emotional regulation tools!
Includes all BRAND NEW products for 2022!!

Navigate Big Emotions Together
Connect in Meaningful Ways
The digital tools in this toolkit were handpicked to help you…
✔️ Help your child or student learn to recognize emotions.
✔️ Provide children with tools that they are able to use when needed.
✔️ Encouraging a growth mindset. Having a positive outlook, trying hard things, perseverance, etc.
✔️ Overcoming challenging behaviors at the moment with emotional regulation and sensory processing strategies.
✔️ Help children de-escalate behaviors.
✔️ Addressing fears, anxiety, and frustrations with current circumstances.
Introducing the Creating Connections Digital Toolkit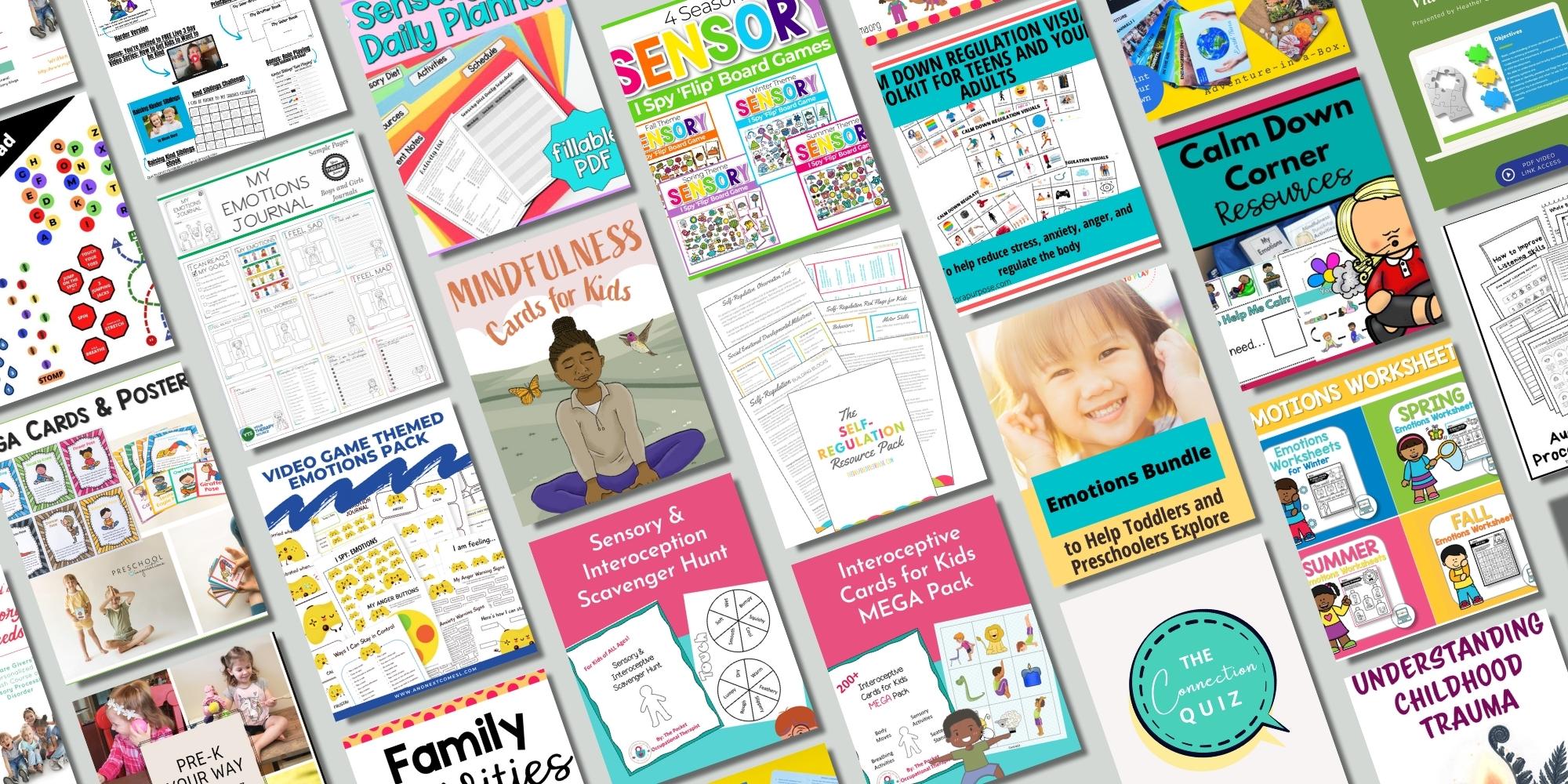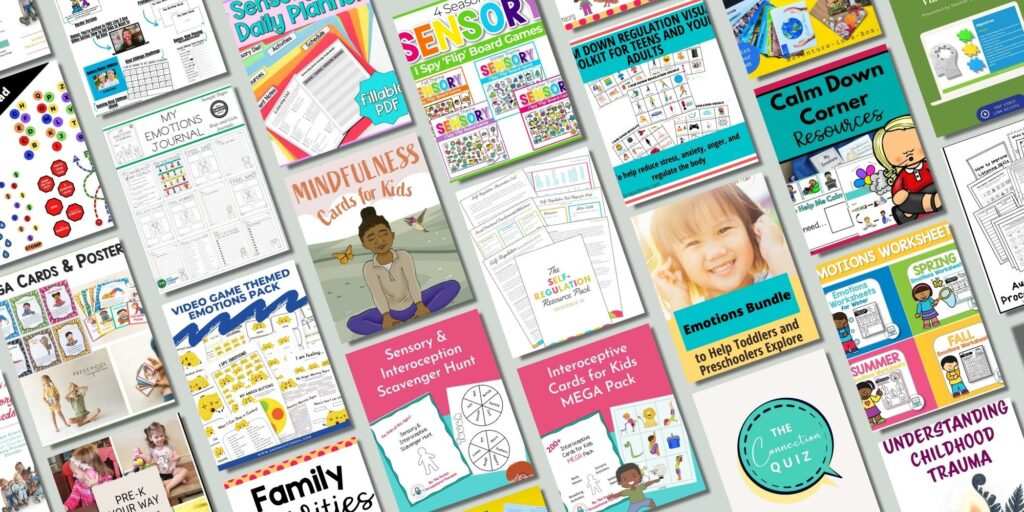 ---
What's Inside the Creating Connections Digital Toolkit?
Completely NEW products are included in this third edition of the Creating Connections Toolkit 2022. That means, if you purchased last year, there are NO duplicated products from last year's toolkit.
We have handpicked these easy-to-use digital products that you can download and start using right away.
Please note that all products are digital downloads. You will receive an email after purchase with links to download each file and then save them to your computer.
All 26 BRAND NEW products below are included with your purchase!
Keep scrolling to see a detailed description of each digital download product!

What others are saying about the toolkit…
Emotional Regulation Products


Sensory Processing Products

Mindfulness & Affirmations Products
Trauma-Informed Resources

Family Connection Products


Special Bonus Offers!


Meet the Authors

Frequently Asked Questions (FAQ)
Have any questions about the Creating Connections Toolkit? Navigate below to our FAQ to get answers.
If you don't find it, please reach out so that we can address your question.
For all website terms of use and our disclosure policy, click here.